A musical event that blends – with harmony and an unconventional spirit – different organizations that find themselves at home in Villa Chiuminatto's eclectic style.
The first edition of Eclectic Estival was held on September 17 and 18, 2022: four artists with different musical backgrounds offered the audience a varied listening experience, spanning from chamber music to tango to a medley of Morricone's most famous works. A not-to-be-missed opportunity to visit the historical Villa, a Crocetta-district gem that for the occasion was further enhanced by an artwork from the famous MassimoDeCarlo gallery.
All proceeds of Eclectic Estival were donated to the CasaOz Onlus association, which since 2007 has welcomed ill children and their families in Turin. At CasaOz every ill child can play, learn, do their homework with the assistance of professional educators and volunteers, rediscovering the healing power of daily normalcy. CasaOz strives to be a home and a family for children and youths for as long as they need, and to offer them tangible help; adult caretakers can rest, take a shower, eat or get coffee in good company; families coming to Turin from far away are welcome at ResidenzeOz accommodations.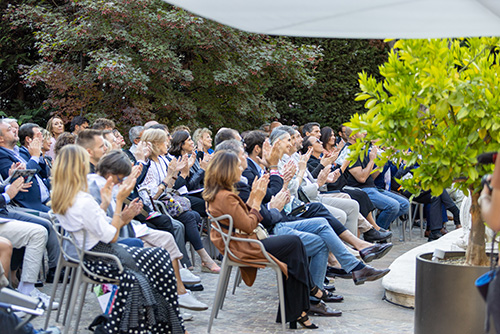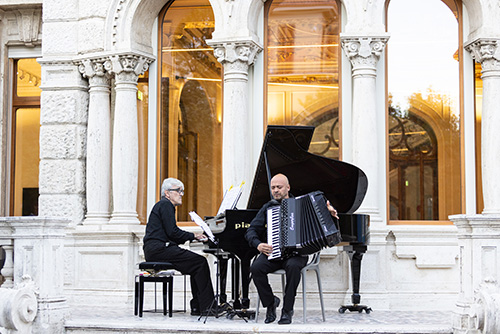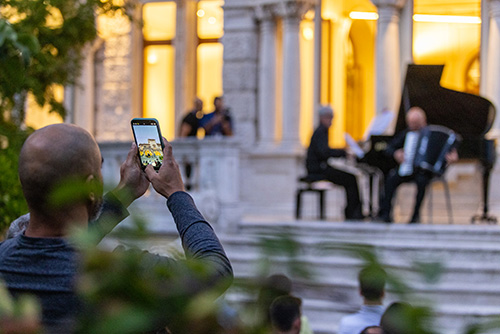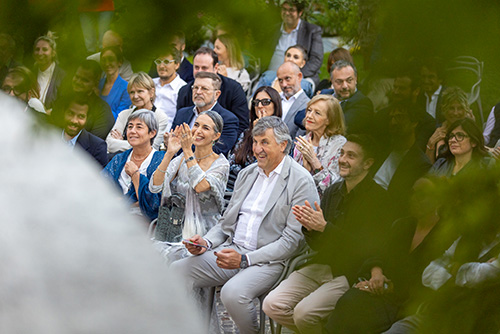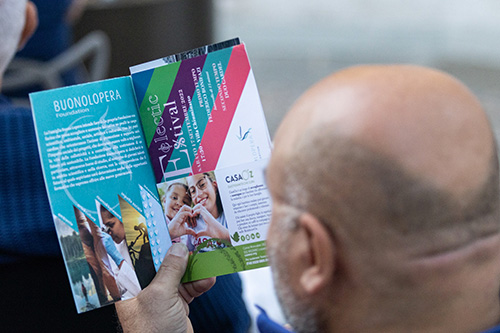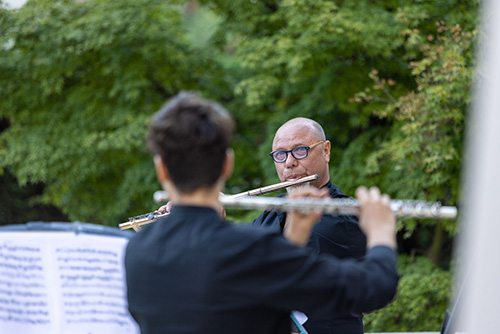 Photo credit: Diego Dominici
Reel Eclectic Estival 2022