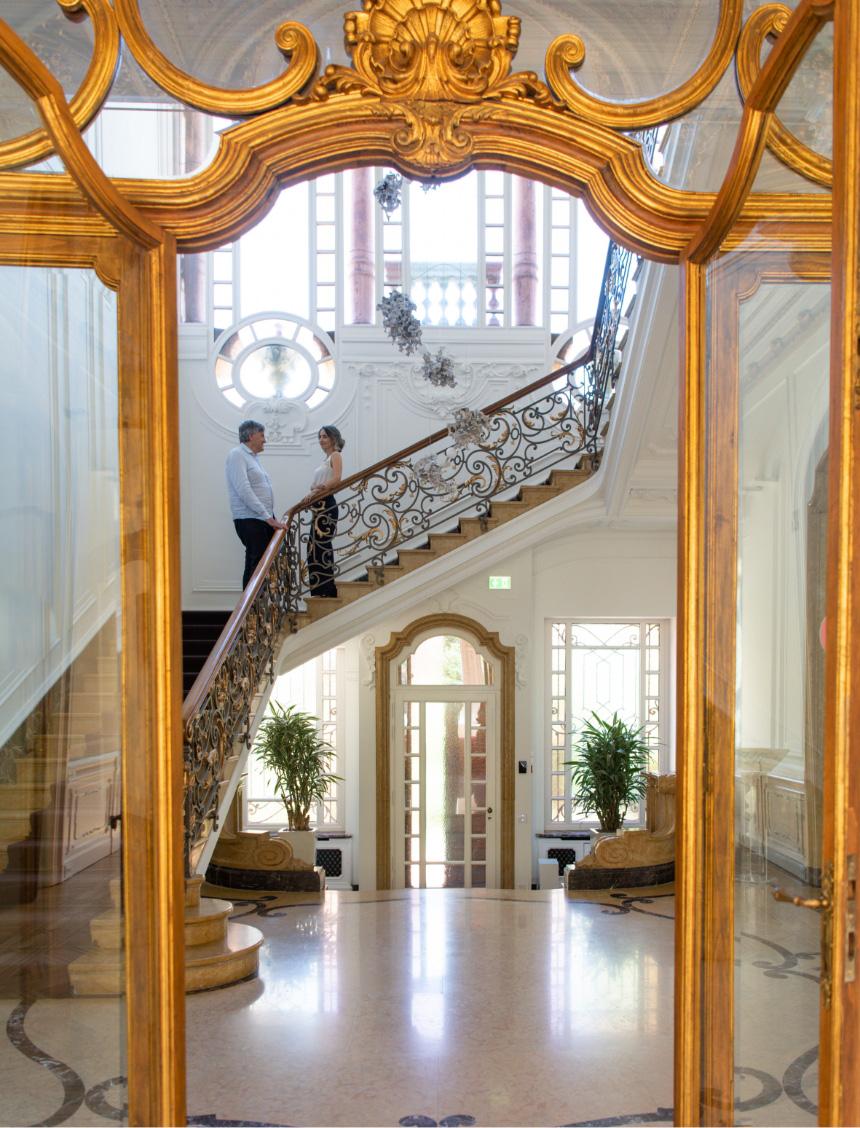 The best way to understand who Maribel and Stefano are, and what their motivation is in every project they undertake, is to ask them what they see in each other. Stefano says his wife has an artist's perseverance: not happy to simply know how to do something, she wants to excel at every challenge. She is positive, tenacious, determined and creative. Maribel is quick to describe Stefano as "a visionary. An honest and brave person who is able to give up certainty to pursue a dream, and has the strength to make it come true." Fearless and curious, yet farsighted.
Two similar and complementary souls, who thrive on mutual respect and find energy and inspiration in each other. A couple united by shared ideals, strong determination and the desire to lead talent and brilliant ideas towards a more sustainable future.
Maribel was born in Medellín, Colombia, and was a professional ballerina before starting her career in nuclear medicine. She collaborated on the development and registration of the first radio-receptor therapy, a revolutionary treatment for cancer treatment.
Stefano is a nuclear physicist and successful entrepreneur, born in Avellino and living in Turin since childhood. At the beginning of his career, he worked for ten years with Nobel Prize laureate Carlo Rubbia at CERN and CRS4, in the field of Accelerator Driven Systems and nuclear waste transmutation.
In 2002, he founded Advanced Accelerator Applications – later purchased by Novartis for 3.9 billion dollars – for which Maribel took on the role of Chief Medical Officer. Since 2021, he is the founder and CEO of newcleo, a company committed to developing new-generation nuclear reactors to produce safe, clean and sustainable energy.